CIB Visa Inspire Embossed Bank Card
Free cash withdrawal from 10,000 ATMs from 12 countries*
Key features
HUF, EUR and USD
For HUF, EUR and USD accounts
Free cash withdrawal
Free-of-charge cash withdrawal abroad in 12 countries*
International
Also for car rentals and hotel bookings
CIB Visa Inspire promotion
Provided free of charge for one year with your new account.
Choose the CIB ECO Plus Bank Account, and we will waive the annual fee for the first year for the HUF-denominated CIB Visa Inspire Embossed main card.
CIB ECO Plus Bank Account
Main fees

Annual fee for main card

8565 Ft

Annual fee for supplementary card

8565 Ft

Purchases in Hungary and abroad

0 Ft
CIB Bank presents Apple Pay
Use the easy and safe payment solution provided by Apple Pay with your CIB Visa Inspire bank card!

Discount
HUF 0 fee for ATM cash withdrawals abroad, with no limit on the number or amount of withdrawals from the Intesa Sanpaolo Group's ATMs in 12 countries
(Italy, Croatia, Egypt, Slovakia, Slovenia, Romania, Bosnia and Herzegovina, Albania, Russia, Serbia, Ukraine, Moldova)
Choose ATMs bearing the Intesa Sanpaolo logo.
CIB Visa Inspire Bank Cards offer the following benefits
HUF 0 fee for bank card purchases in Hungary and abroad.
HUF 0 fee for the first two cash withdrawals every month from ATMs in Hungary, up to a maximum total amount of HUF 150,000, in accordance with the statutory regulations.***
Manage your cards anytime, anywhere easily.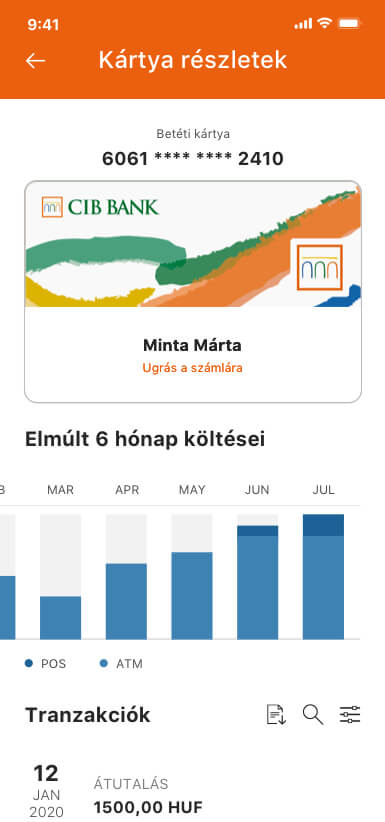 Manage your cards anytime, anywhere easily.
Review bank card data,
activate cards, and
modify the limits assigned to the various types of card transactions.
Receive notifications about transactions initiated with the given card using the Smart Notices Service.
A convenient banking tool that can be used worldwide for making purchases and withdrawing cash
Can be used at all points of sale, ATMs and online acceptance points displaying the Visa logo
You can apply for the CIB Mobile Bank Card Monitoring Service (SMS messages on card use)
You can also apply for the CIB Bank Mobile Application, where you can receive notifications about transactions initiated with the given card using the free-of-charge Smart Notices Service
You can set cash withdrawal and purchase limits
Available in HUF-, USD- and EUR-denominated versions
Transactions executed with the EUR-denominated card in the euro area are booked directly in EUR, with no conversion costs
Use the card to make purchases domestically and abroad without any additional charges
Is linked to the account opened in the given currency (HUF, USD, EUR), but can also be linked to a separate card account (e.g. for online payments)
You have the option of adding CIB's Travel Safety service (accident, sickness, luggage) valid in 186 countries of the world
May also be requested as a supplementary card for people over the age of 14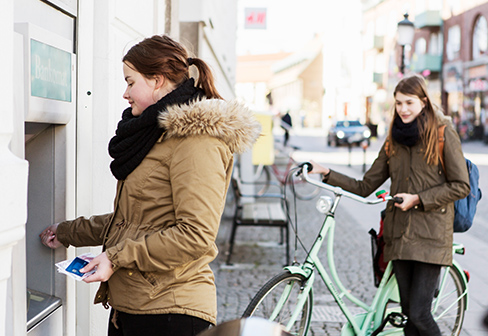 Bank card usage
For useful information regarding bank card usage, click on the Details!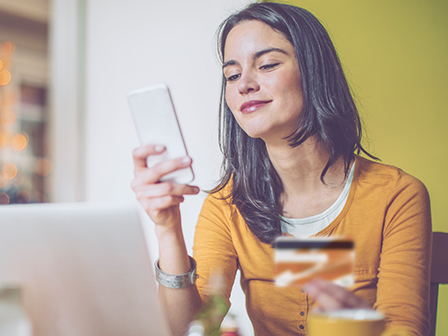 Confirmation code for online purchases
The service provides enhanced security for bank card purchases online.