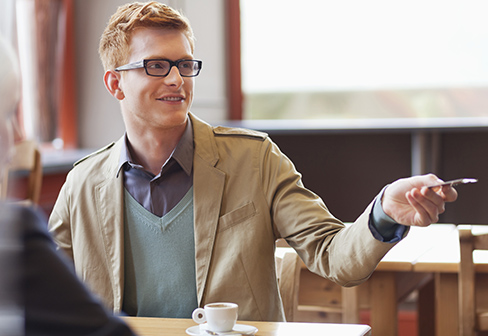 Confirmation code for online purchases
The service provides enhanced security for bank card purchases online.
Tips concerning bank card use abroad
Tips concerning bank card use abroad
Before travelling abroad, we recommend you notify the CIB24 customer service call centre of your travels (including the starting and ending date of your trip) or report it in person at any of our branches in order to ensure that the use of your bank card is not restricted for security reasons due to unusual card transactions. Should the suspicion of abuse still arise, regardless of your preliminary notice we will, of course, try to contact you using the telephone number recorded in our systems. For this reason, please make sure that we can reach you because if we are unable to contact you, we may restrict your bank card.
It is important that you block your card immediately in the event of loss or theft. For this reason, we recommend that you save to your phone CIB24's telephone number that you can call from abroad: (+36 1) 4 242 242, where you can block the card at any time.
Before leaving the country, you should check your card's expiration date as well as the daily purchase and cash withdrawal limits set as it is possible that you will be spending more than usual during your trip. You can modify the limits at any time in the CIB Bank mobile application.
You should also set the Bank Card Monitoring Service as well as the free-of-charge Smart Notices Service available in the CIB Bank mobile application to ensure that you receive notifications of all card transactions.
If your signature is required during card payment, always read carefully what you are signing.
If the given POS terminal allows for the selection of the currency of the transaction, we recommend you pay in local currency as you can typically expect the most favourable exchange rates.
In the case of transactions in currencies other than the currency of the bank card, the foreign exchange conversion rules are contained in the List of Conditions for the given bank card. The effective Lists of Conditions are available here.
You should, of course, also be cautious in using your PIN code abroad, make sure no one sees the numbers you enter into the ATM or the store terminal. Never write your PIN code down and never save it to your phone.