Information regarding the epidemic situation
On this page, you can find the current, and most important bank-related information regarding the epidemic situation.
Useful banking tips
Avoid crowds!
Choose our digital channels instead of personal banking!
Bank from home!
You can bank via our mobile application and internet bank!
Get help from CIB24!
Our call center colleagues will help you!
At CIB Bank we are taking the issue of minimising the chances of infection with coronavirus very seriously. We have taken numerous steps recently to protect the health of our customers and our colleagues, and we will continue to do all we can in the interest of this matter. We are following the guidelines, restrictions and directives of the Hungarian Government and of the relevant Hungarian authorities, and we are complying with the WHO recommendations as well.
Our branches remain open for our customers, but we have introduced a few restrictions to help reduce the chances of infection.
Currently, all of our branches operate with modified opening hours. The opening hours of ourbranches are different, so please be sure to check the one's opening hours before you wish to visit. You can find the details on the following link: www.cib.hu/fiokok, which is constantly updated.
At the moment we're only letting in a limited number of customers into our branches at any one time. We ask all other customers to please wait outside, in front of the entrance, until it is their turn to go in.
A protective plexiglass is installed on the desks in branches to minimalize the risk of infection during banking in person.
We ask our customers not to visit our branches if:

they have been abroad in the last 14 days, or they have come into contact with anyone who has been abroad
they have come into contact with a person who is infected with coronavirus or they themselves feel they may have symptoms of the disease.

We can welcome these customers in our branches at the earliest in 14 days from the occurrence of any of the above incidents, i.e. once the two-week incubation period for the coronavirus – as accepted on the basis of the latest medical concensus on the matter – has passed.
If needed, we will be asking our customers to sign a statement regarding the above, which you will find when entering our branches and which is simply intended to help protect our customers and our employees.
Processing and customer service at our branches will be slower than usual, and therefore, and also to help reduce physical contact with other people, we would ask you to please use our digital channels or our CIB24 call center if you possibly can.

Anywhere, anytime!
Key services available via our digital channels – 24 hours a day!

Transfers (payments) – domestic HUF transfer orders of up to HUF 10 million launched over a digital channel will be executed in just 5 seconds, 24 hours a day, even on the weekends
Checking your balance/account history
Changing card purchase and cash-withdrawal limits
Managing your investments
Fixing term deposits
If you do not have the CIB Bank Mobile Application or access to the CIB Bank Online internet banking service
If you are the sole holder of your account, you can conclude a contract for digital services via our CIB24 telephone customer service.
If you have a business account or an account with more than one holder, or if you have forgotten your CIB Telephone ID Code (T-PIN) or the answer to a security question, you can only request that the digital channels be set up for you at our branches.
The mobile application can be downloaded from the app stores, while our internet banking service is available via www.cib.hu, if you click on Login on the upper right side of the page.

Additional services
Our ATMs will continue to be availabe for you at all times, if you need cash, though you can also help reduce the risk of spreading the virus by not using cash, and so we recommend that when you can, use your credit or debit card to make payments. By using a contactless card, you don't even have to hand out your bank card to make payments.
Our CIB24 call center is available 24 hours a day, on (+36 1) 4 242 242. It's possible that due to the increase in the number of customers doing their banking over the phone, you'll need to wait a bit longer than usual – if this is the case, we kindly ask for your patience. To receive a full service over the phone, you'll need to have the following:

A CIB24 identifier – this is usually the middle 8 characters of your GIRO account number
A 4-digit CIB Telephone ID Code (T-PIN)
Refunding the price of services paid for in advance
Have you paid for any trips in advance, or has the concert that you've bought a ticket for been cancelled? If you paid using your debit or credit card, we can help you.
If the vendor cancels the service, the amount of the transaction must be credited back to your account within 15 days. If this does not happen despite the negotiation with the vendor, call CIB24 and we'll help you!
If you'd like to cancel a service that you've already paid for, please check to see if it can be cancelled:

If it can't be cancelled: unfortunately we can't help you get your money back.
If it can be cancelled: please proceed in accordance with the cancellation terms set out in the General Terms of Contract. If it's cancellable, the vendor should repay the price of the service to you within 15 days from the date of cancellation. If the money doesn't arrive despite the negotiation with the vendor, call CIB24, and we'll help!
Changes affecting lending
With respect to governmental measures affecting retail and corporate lending, we inform our clients that we always comply with legal requirements and operate in line with them. More information is available here.
Changes regarding Mastercard lounges
In accordance with the issued Government Decrees and recommendations, the following premium Mastercard lounges are temporarily closed until further notice:
Budapest Liszt Ferenc International Airport - Mastercard Airport Lounge
Papp László Budapest Sports Arena - Mastercard Premium Lounge
At the airport, you will still be able to use the Budapest Airport Fast Track with your CIB Mastercard Gold bank card, but please be sure to keep distance from other travelers as requested by the authorities.
For more information, follow the Facebook page of Mastercard Hungary: https://mstr.cd/mcfacebook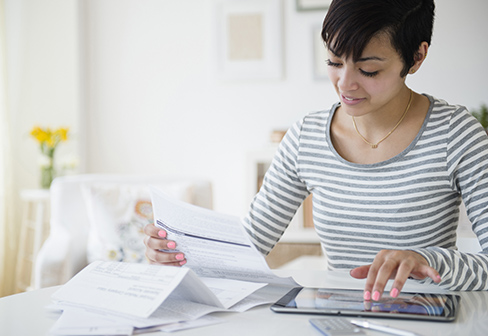 Statement and privacy policy
Declaration and Data management information on data processed in relation to mitigating the effects of global health risks